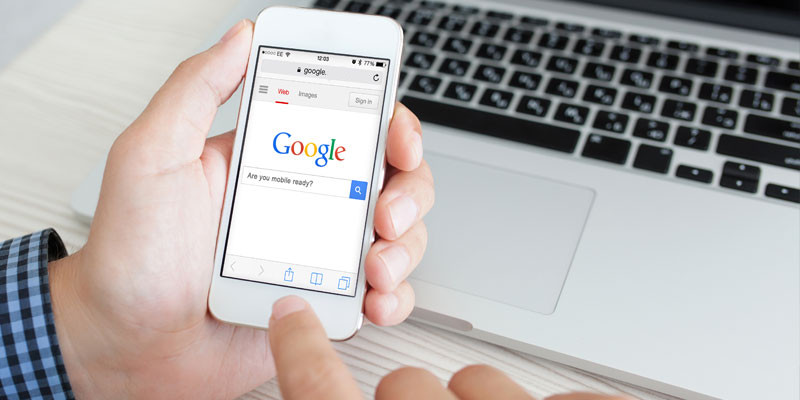 Google's latest mobile algorithm update
In May 2016, Google rolled out an algorithm update which has once again increased the impact of mobile optimized websites when determining a website's ranking for mobile search results.
Let's take a look at Google's first major mobile-friendly algorithm change, commonly referred to as "Mobilegeddon" to get a better understanding of how to ensure your website is not negatively affected by Google's most recent update.
Back in early 2015, Google caused a bit of a panic for a lot of businesses with a release of a public statement on their official blog:
Starting April 21, we will be expanding our use of mobile-friendliness as a ranking signal. This change will affect mobile searches in all languages worldwide and will have a significant impact in our search results. Consequently, users will find it easier to get relevant, high quality search results that are optimized for their devices.
This announcement came as a bit of a shock to most as Google has a tendency to be very secretive about upcoming algorithm updates. The message was clear enough, if your website isn't mobile-friendly by April. 21st, it's search engine ranking will be penalized.
April. 21st quickly became referred to as "Mobilegeddon" and it was commonly believed that if your website wasn't mobile-optimized by the deadline a worst case scenario was almost certain.
Was the first Mobilegeddon really that bad?
Despite all of the extremely negative predictions, after "Mobilegeddon" was implemented there didn't seem to be any significant impact to search engine rankings. There were several reports showing the amount of mobile-friendly websites displayed for mobile search results only increased by around 3% after the update.
The reason for so many wrong predictions seemed to be a common misconception of how the Google update actually impacted search results.
The first thing to consider, the algorithm update only impacted searches performed from mobile devices. Searches from both tablets and desktop computers were not impacted. Most businesses receive the bulk of their website traffic from desktop searches and as such the update probably had very little impact on them.
Mobile-friendliness is only one of an estimated several hundred various ranking factors Google uses to determine a website's search engine ranking for a particular search query. Which means mobile-friendliess is only really significant in situations where Google is comparing multiple sites that are equal in all other factors, in these situations the mobile-friendly site(s) will receive the better search engine ranking.
Mobilegeddon Part 2?
Google's latest mobile friendly algorithm update was first announced back in March of 2016 on the official Google blog:
Today we're announcing that beginning in May, we'll start rolling out an update to mobile search results that increases the effect of the ranking signal to help our users find even more pages that are relevant and mobile-friendly.
Also mentioned in the blog post is that websites that have already been mobile-optimized should not be affected by this update. The post essentially implies that Google will be increasing the amount of impact mobile-friendliness has as a ranking factor.
How Can I Make Sure My Website Is Ready?
With Google's focus on maximizing user experience it's clear mobile-friendliness is not going away anytime soon as a ranking factor and is likely to become increasingly significant in future updates.
The most important thing you can do is verify that your website is in fact mobile-friendly by entering your website's url on Google's mobile-friendly test page.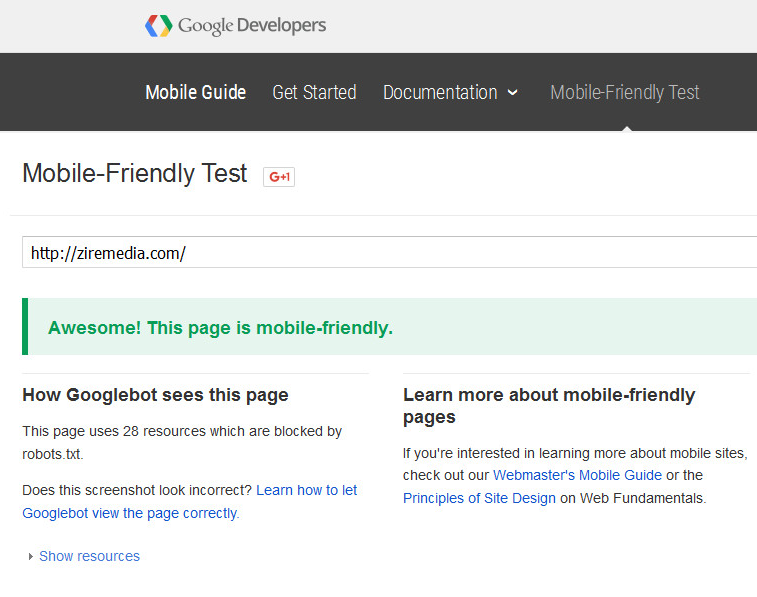 If you get an "Awesome! This page is mobile-friendly." message then you're in the clear. However if your website doesn't pass then Google will provide details as to why along with suggestions for improvement. The test only runs on the exact url entered so you will have to perform the test again for each additional url that you want to confirm is mobile-friendly.
Summary
Besides improving your search engine ranking, ensuring that your website is mobile-friendly is becoming increasingly important as internet browsing from mobile devices steadily increases every year. A website that isn't properly mobile optimized can result in a horrible user experience and ultimately the loss of visitors and potential customers.
If your business has been considering a new website or even a mobile-friendly website re-design, Google's most recent update is a great reason to take action now and not delay the decision any longer.
If you're searching for a company who can create a mobile-friendly website for your business, consider our Web Design & Development services. We can build you a new fully responsive website from scratch or even upgrade your current website to be mobile-optimized.
http://ziremedia.com/wp-content/uploads/2016/03/amp-accelerated-mobile-pages.jpg
358
613
Zire Media
http://ziremedia.com/wp-content/uploads/2017/08/logo-2.jpg
Zire Media
2016-06-21 18:20:04
2016-06-21 19:26:02
Is Your Website Ready For Google's Latest Mobile Update?