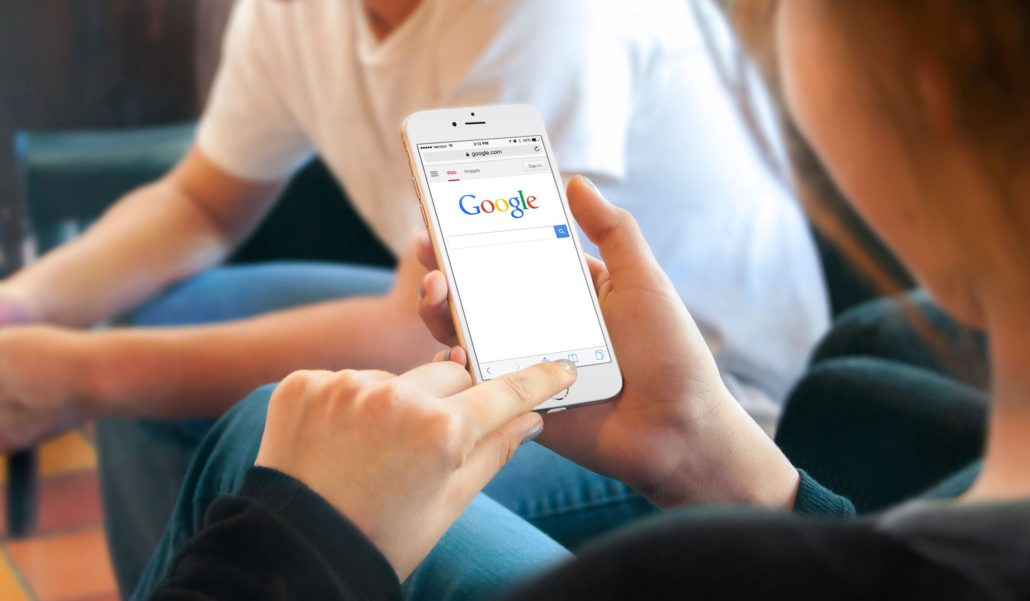 Google has officially begun testing their new "mobile-first index". If your website has a mobile version, the new index will evaluate it first and only fall back to the desktop version of your website if no mobile version exists.
The mobile-first index is something Google has intended to implement for a long time now. Google first made mention of their intentions of implementing it back in 2015, however on Nov.4th 2016 Google covered the new index in detail on their official blog.
If you have been procrastinating on optimizing your website for mobile users, it's time to take action. It's no secret that mobile search traffic is steadily increasing with no end in sight and as such Google and other major search engines are forced to place more importance on mobile user experience.
Here are several steps you can take to ensure your website is optimized for the new Google mobile-first index
Website Speed: Google has set the bar reasonably high by declaring the acceptable load time for an e-commerce website to be 2 seconds or less along with an eventual goal of less than half a second. A website's load time is critical to overall user experience and one of the most important ranking factors for mobile search results.
Here are four common issues that could be slowing down your website's speed.
Poorly Optimized Images: Unnecessarily large images can have a dramatic effect on load times. Optimizing your images so that they are the appropriate size can be a very simple and effective way to improve your website's speed.
Unnecessary Code: Minify your website's code by removing redundant code that has no impact on functionality or re-writing it to be more efficient using fewer lines.
No Browser Caching: If your website is built off of wordpress or a similar content management system you can easily implement a browser caching plugin such as WP Super Cache. Browser Caching allows some of your website's files to be saved to a user's local computer when they visit your website so that they don't have to be re-download multiple times.
Too Many Redirects: Unnecessary redirects can result in your website having to reload multiple times, slowing down your website and ultimately resulting in a poor overall user experience.
Page Design: In recent years SEO has become more than just a purely technical skill with an increasingly important emphasis on design. In order to properly perform SEO on a website an in depth understanding of both code and design is critical.
Designing a website for mobile devices has become an art. Ensuring your website is fully responsive is a great start but here are a few more suggestions to help your website rank well in Google's mobile-first index.
Don't use Flash: Many mobile users can't load flash elements on their mobile devices so it's critical that they're either removed or replaced by using Java or HTML 5.
Avoid Pop-ups: Obviously generating leads is one of the main objectives of most websites, however if a mobile user is overwhelmed with pop-ups this has an extremely negative impact on user experience, they are likely to leave, resulting in a poor bounce rate and ultimately decreasing your website's ranking. It's best to avoid pop-ups entirely for mobile users.
Make Your Site "Finger Friendly": Mobile users will be navigating your site using their fingers, meaning your website's design needs to accommodate them. Ensure your website design is "Finger Friendly", make sure mobile users are able to navigate your site effortlessly, both scrolling and tapping with proper element spacing to avoid any accidental clicks.
On-page & Local Optimization: Mobile devices have a lot less space to work with, all of your website's titles and descriptions should be as concise as possible avoiding the use of any unnecessary characters. This will assist Google's website crawlers understand what your pages are about faster which will lead to improved rankings and higher click through rates.
Google released a major update in September that changed the way local search factors into a website's ranking. There are many studies and statistics showing that mobile users performing local searches are typically ready to take action.
Google's own research showed an impressive 50% of users that conducted a local search from their mobile device visited a store within one day and 34% who searched from a computer/tablet did the same. Their is an incredible amount of incentive for local businesses to rank well in Google's new mobile-first index.
To improve your website's mobile visibility make sure to include appropriate tags and meta data
City and province in the title tag
City and province in the H1 heading
City and province in the URL
City and province in content
City and province in the alt tags
City and province in the meta description
Business Name, Phone and Address
Conclusion
Although Google hasn't officially rolled out their new mobile index yet, by taking action now you can ensure your website is ahead of the curve by helping improve it's visibility and ranking in mobile search results now and into the foreseeable future.
http://ziremedia.com/wp-content/uploads/2016/11/Google-mobile-first-index.jpg
1400
2400
Zire Media
http://ziremedia.com/wp-content/uploads/2017/08/logo-2.jpg
Zire Media
2016-11-16 18:11:38
2016-11-16 18:20:51
Optimize Your Website for Google's Mobile-First Index