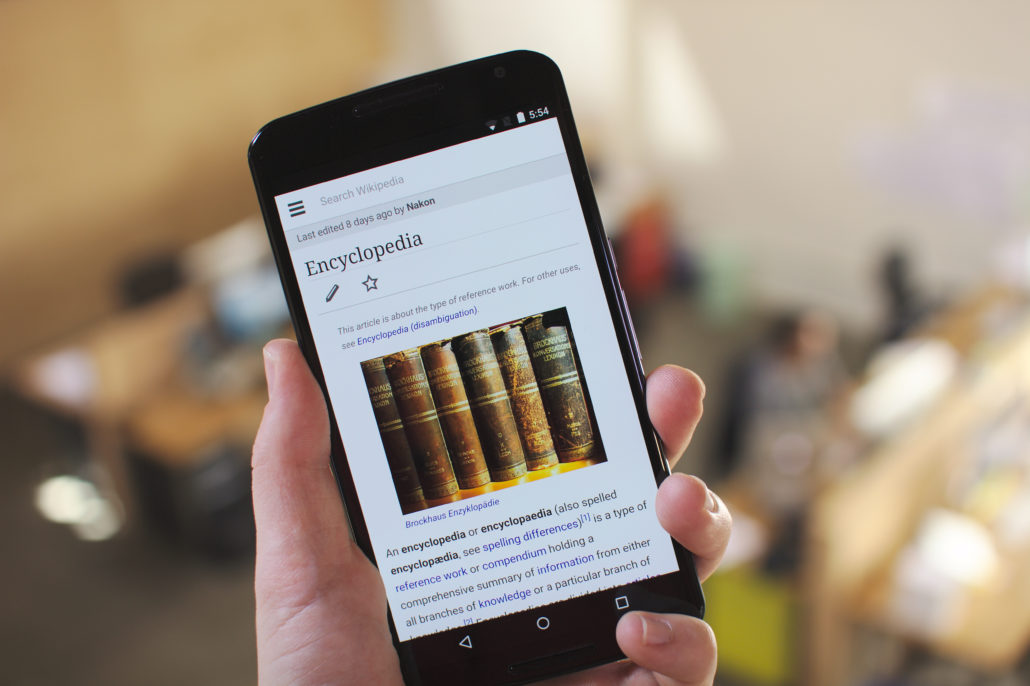 In 2017, Mobile devices officially surpassed desktop computers as the primary method of browsing the internet in North America. Google has introduced new changes that will now penalize websites that are not mobile optimized. The bottom line, if your website isn't optimized for mobile devices your business will be losing potential clients and customers.
It's 2017, Your Website Should be Mobile Optimized!
With mobile device usage steadily increasing every month with no end in sight, Google has decided to make changes to the way it evaluates a website's ranking based on how optimized it is for mobile devices.
With the recent changes, Google has removed the "Mobile Friendly" title from search results. The "Mobile Friendly" label was originally implemented back in 2014 as a way to help mobile users select the best search result based on the device they are searching from.
The reason for removing the "Mobile-Friendly" label is because it is now assumed that websites will be mobile-friendly, if they're not then they will not be ranking properly for search queries performed from mobile devices. The new expectations from Google are very reasonable, as of writing this article over 80% of websites are currently mobile-friendly.
The recent changes shouldn't come as a surprise to anyone who has been keeping up with Google's public announcements, back in 2016 Google announced they would be using their new "Mobile-First" indexing in place of Desktop indexing.
Google's algorithms will now primarily use the content from a website's mobile version to rank pages from that website. Meaning, if your website isn't optimized for mobile devices yet, it's time to take action or you'll soon be left in the dust by your competitors.
Is Your Website Mobile Optimized?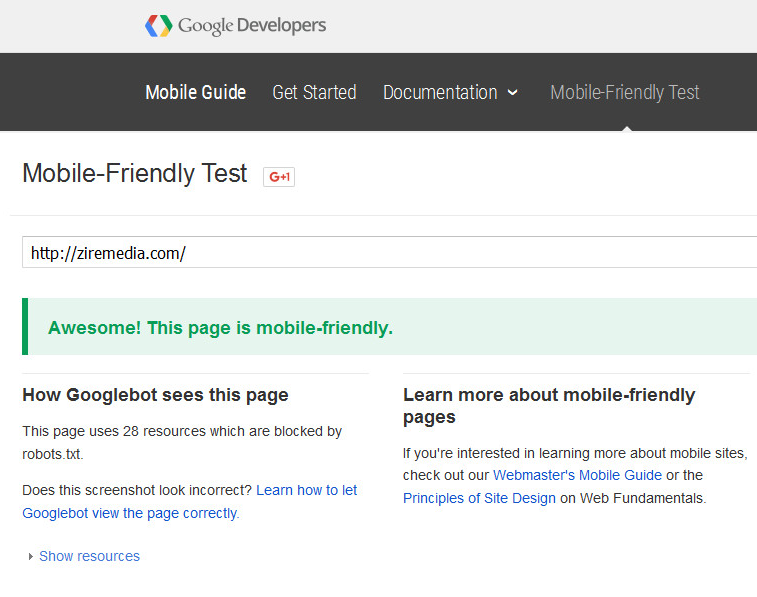 Curious to see if your current website is mobile friendly? Check it now with Google's free mobile-friendly test.
If you have already optimized your website for mobile devices or have a "Responsive" website, the official Google Mobile-Friendly Testing Tool is great for identifying any issues and even provides constructive suggestions for improvement.
http://ziremedia.com/wp-content/uploads/2017/04/mobile-optimized.jpg
3462
5196
Zire Media
http://ziremedia.com/wp-content/uploads/2017/08/logo-2.jpg
Zire Media
2017-04-20 19:02:51
2017-04-20 19:11:04
Avoid Google Penalties Is Your Website Mobile Optimized?